Grease to Oz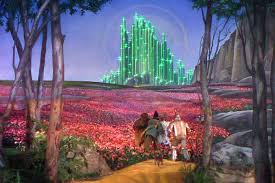 News on Grease the Musical, Ripon High! Grease was expected from the RHS Drama Club; however, as of this week, Drama Club has decided to switch the musical from Grease to the 1939 classic, Wizard of Oz!
Without much interest in Grease, specifically male students, Grease lacked the amount of actors needed to produce such a large populated musical. The production had a total of three boys, short of needing six more. After discussing how to solve this issue, it was decided that the best option would be to put on a musical not so demanding of a large group of boys. 
When asked about what Drama Club looks to achieve in this new creation of Wizard of Oz, senior Asher Franco Carreno says, "Well, it's a fun place for people to go to and be themselves and to learn more about the life of theater productions." Carreno adds, "We're really hoping to put on any sort of production because we want to bring the community together to not only watch it, but to be a part of something bigger."
While the Drama Club hasn't quite figured out the logistics of how to go about this unexpected call off, we still hope you'll travel down this yellow brick road with Drama Club and give them the participation they deserve! 
The original production of Grease was expected to be April 22, but we don't quite yet know if this new production will continue on the same day. Information will be provided on the progress of the Wizard of Oz. We'll keep you updated!