Swinging Off to a New Season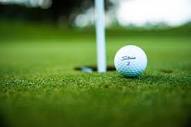 The boys' golf team has swung off to an amazing start! The boys golf team won championships last year and they're coming back stronger than ever. Coaches Musseman and Kissee are thrilled to get this golf season underway.
"I think these kids are gonna have a great [season]," says Musseman. 
They practice after school Monday through Thursday at Jack Tone Golf and on Wednesdays, they practice at Spring Creek. They go to the range and practice hitting balls, improve their skills on chipping, and more. Team captains are still undecided. Their first tournament will be held on Mar. 6 in Turlock. There will also be an 18-hole match against RC on Mar. 8 followed by a 9-hole match against RC again on Mar. 9. Good luck to the boys for their upcoming tournament, matches, and season!