Nature is Calling!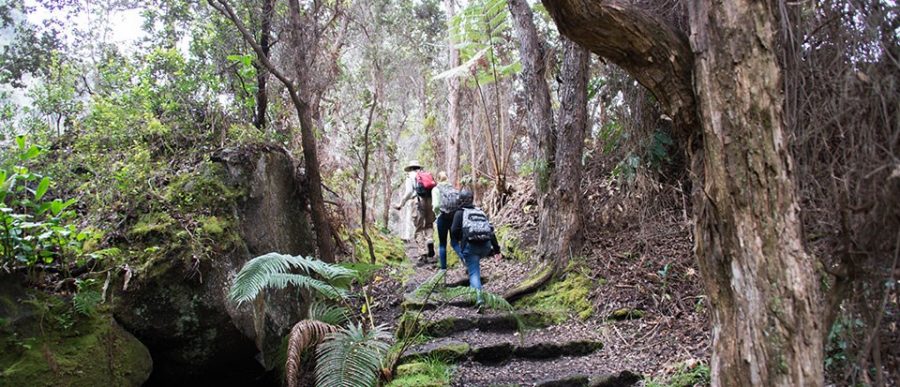 Nowadays, we get so caught up in life and worrying about the trivial things, we often forget to appreciate the little things and world around us. Whenever you feel the need to get away from it all, nature calls (nature has your back, the ways of the wild is calling your name?) From listening to the wind rustle leaves, to the birds chirp, to the rivers flow downstream, and taking a deep breath of fresh air. If you're in need of a getaway and don't know where to start, here's your guide to hiking 101.
Find a Hiking Companion

Hiking alone can be intimidating at first, so when starting off, it's best to find a friend that's willing to experience this new adventure with you or another friend who's familiar with hiking, willing to let you borrow their gear, and show you trails you're best fitted for. If you don't know anyone that goes hiking often and you're open to meeting new people, Recreational Equipment Inc. (REI.com) has hiking groups available online.
Find the Right Trail For You
If you're new to hiking, it's better to start off easy and what you're comfortable with before trying to hike the Pacific Crest Trail. There are a lot of things to consider, such as how much time time you have. The amount of time you have in the day determines where you go. Don't forget to consider how long it takes to get to and from  your destination. Another factor to consider is your fitness level and the distance your most comfortable with hiking. The average walking pace is 3 miles per hour, but your hiking pace may be slower than that depending on what the elevation is like and what you're carrying.
Only Pack the Necessities
Carry a comfortable backpack that will fit everything you need and won't hurt you back as you hike. Check what the weather will be like and make sure to dress for the conditions and for moderately easy trails, your everyday running shoes should be fine to hike in. Easy snacks to pack include nuts, dried berries, and jerky. Feel free to even make a sandwich for lunch if you desire. According to REI, it's best to start with about two liters of water per person for the day, but adjust the amount depending on length and intensity of the hike, weather conditions, your age, sweat rate and body type.