April Student A.C.E of the Month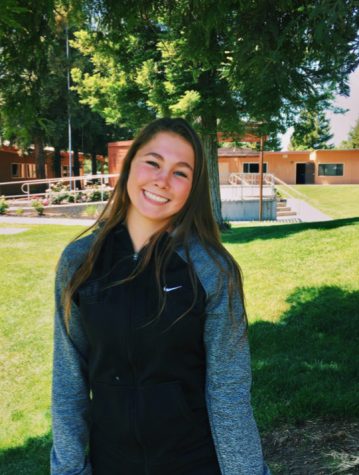 Short for Academic Achiever, Community Contributor, and Effective Communicator, the A.C.E. of the Month is an honor awarded to one individual from both the Ripon High student body and staff. These individuals that are chosen by the students and staff possess a strong work ethic, integrity, dependability, and trustworthiness.
Ashley Dillman, a freshman with a bubbly personality, has been nominated as the April Student A.C.E. of the Month! Those who nominated her stated that Dillman is nice, funny, kind, and intelligent.
"I was really surprised and happy because there are so many students at this school and being recognized made me feel really good," she excitedly shared.
Ashley Dillman is a very involved student on campus. This year, she played on the volleyball team, planned school dances with her peers in the ASB Leadership class, and participated in Homecoming and Winterfest festivities. If you haven't seen Ashley at games or rallies before, chances are that you have seen her in the halls smiling and sending out good vibes to all who are around her.
"My goal is always to be kind to people and always make sure that they feel loved and appreciated. So just the fact that [my positivity is] being felt even though there can be a lot of negativity that goes around is just really important to me," she explains.
Dillman believes that being an A.C.E. is important because it is a way of displaying good behavior to other students on campus.
"I think that it is important to serve as a role model for your peers. [Being an A.C.E.] demonstrates how you should be acting; as a courteous and genuine person and someone who helps others out."