The Secret Gordon Ramsay of Ripon High
Everyone has hobbies and passions they love to pursue. Some people love to draw and others love to play music. There are so many things that people can do in their free time.
The interesting thing about that is our peers can do things that we know virtually nothing about.
Manuel Ponce is a senior at Ripon high, and he is in active participant in tennis and band, and you'll see him at a lot of school events as he is pretty involved.
However, a lot of people don't know that he loves to cook. He started cooking when he was very young.
"I got into cooking because in preschool they would make us cook breakfast everyday," he said.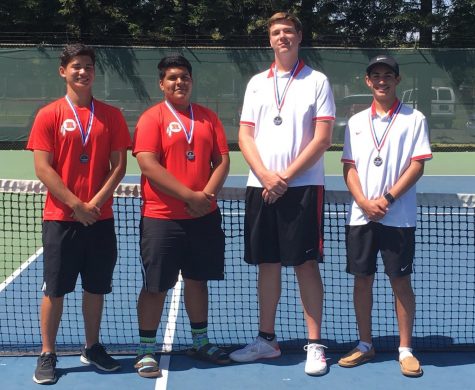 Manuel cooks different types of food, but he likes chicken the most.
"I like to cook chicken because it's so versatile, and pasta because it's so good."
Cooking is one of those hobbies that Manuel enjoys a lot, even if it's something that a lot of people don't know about him.
"Yeah, I don't think a lot of people know I can cook. I mean, anybody can cook, I just really enjoy doing it."
Cooking gives Manuel the ability to get creative and make new things.
"I enjoy it because it gives me the opportunity to have an idea and bring it to life. Putting multiple things together and having them make something amazing."