Aussie Lemonade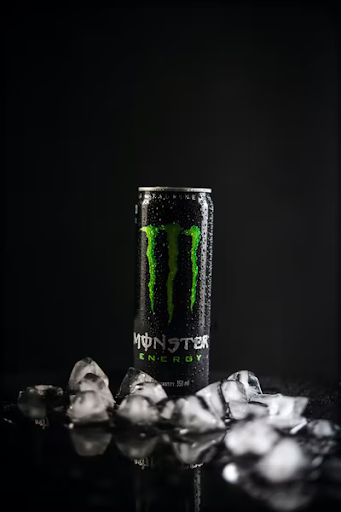 On 18 Feb., Monster Energy released their newest flavor, Aussie Lemonade, to the world! From the extravagant can to the interesting flavor choice, this drink is sure to have varying opinions. Just so you know, Australian lemonade isn't a thing. Monster themselves wanted to create an alternative lemonade flavor and labeled it as exotic lemonade. With such a bold choice for a flavor, Monster fans all around must have been excited to have a taste.
"It's honestly not as good as the other flavors to me, but the can is very pretty," stated Apollo Poortinga, junior.
While taste is relative to person, Poortinga and others believe the taste isn't strong enough or watered down. Others who have tried it believe it is more refreshing and cooling, staying true to a lemonade while accompanied with the energy of a monster. The drink looks electric green or yellowish. The taste isn't the only exciting thing about this monster, but the under the sea themed can was sure to catch the eyes of many. 
"My opinion on the new monster can is that I really like it. The animals that are on the can are ones I really like, same with the colors. They're very vibrant and it's really nice to look at," said Ace Kerr, sophomore.
The can has certainly gotten better reviews than the drink itself. The can shows a coral reef area with numerous exotic fish in the area, a beautiful can overall. The new can is also more detailed than most of their other drink cans. With nothing but praise for the can, anyone would give Monster huge praise for the art. The only knock anyone could give this gorgeous can is that it's missing the signature monster logo tab.
The overall opinions on this monster are very varied but everyone has different tastes of course. Pulling in monster fans with the eye-catching can to get people to try the refreshing lemonade taste. After that first sip anyone could decide if they would buy this drink from the variety of monster drinks next time around. This flavor has been described as a summer flavor, great to enjoy on a hot day as a refresher, which makes sense due to the cooling taste and provision of energy for the rest of the warm day.
"On a normal day it's a good drink, but on a hot day it's highly delectable," said Dylann Ballard, freshman.
Image: Unsplash.com from Gkgraphix53