Rough and Rowdy Water Polo
The ball flew, the players pushed, and the crowd went wild. Both teams faced their rivals with full stands. The girls water polo team crushed the competition with our girls leading 12 points. One player on each team, the girls and boys, got hurt, but they both recovered. "It was really fun to play," states senior Hailey Knief.
The crowd section was hyped and supported the teams from the stands. Families and friends met after school to root on our teams. "That was the biggest crowd we've ever had at a water polo game," says Chloe Price, senior.
"The game was exciting, but sad because it's confirming you're moving on and going to the next level," says senior Mia Lopez.
With this win, the girls are named league champions and will go on to play again today against Sierra. After that, they'll go on to sections to attempt to win the Blue Banners. Our girls have to get through three rounds of playoffs first, but they feel confident that this is their year. None of the Ripon High girls teams have ever gotten that far, so the girls are hopeful they'll be able to make it this year. "There was a lot of energy, just ready to win," says Knief.
The senior girls were celebrated after their game, receiving flowers and a sash. The four senior girls gave a short speech and got to share some basic facts about themselves. "At first I was really uncomfortable, but after that, it was nice to know that we're appreciated," states Dylan Deleon, senior.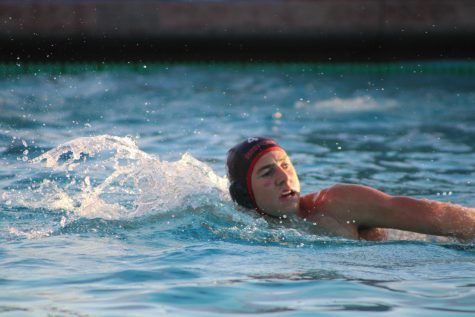 The boys water polo team had an intense game with a constantly close score. In the end, our boys were bested by Oakdale, but they played hard. Ben Svoboda, sophomore, was out due to injury. The competition was harsh and the boys gave it their all to push back against Oakdale.  "They're really aggressive. They're dirty. That's just how they play," states Brody Biedermann, sophomore. Biedermann scored the most points during their game out of all the players.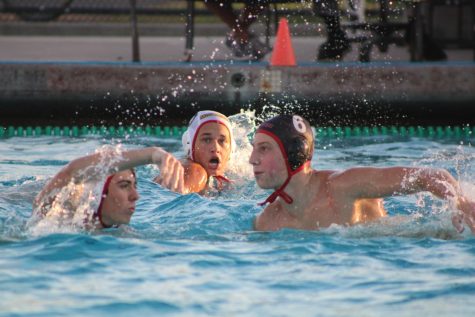 Fellow sophomore Mckeane Beier was hit mid-game. He states, "The whole entire game, that player was messing with me nonstop. He grabbed my strings a few times and hit me in the eye." During the two quarters he sat out, Beier was comforted by some of his teammates and his coaches. In the last quarter he made it back into the game.
"We lost to ourselves and we kinda just fell apart," states Biedermann. When our boys last played Oakdale, they beat them by nine points. This shows our boys were having a tough day, but gave it their all and are still tied for league.
According to Biedermann, they lost due to players sustaining injuries and their lack of confidence in themselves. But the game is irrelevant to whether they continue to play or not. Losing to Oakdale doesn't stop our boys from going to sections because Oakdale is a D2 school and in sections the boys play D3 schools such as Sonora and Dixon. This weekend the boys have a tournament and if they beat any other D3 schools then they can get the First Seat.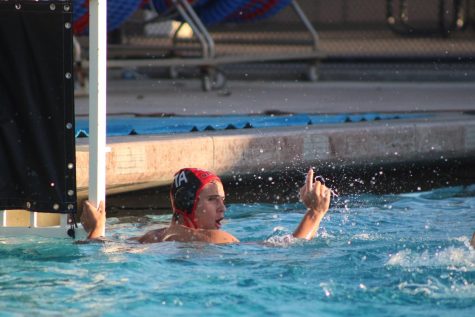 Throughout their season, our teams have excelled. Come support them during the end of their season.