No Rain on Ripon's Parade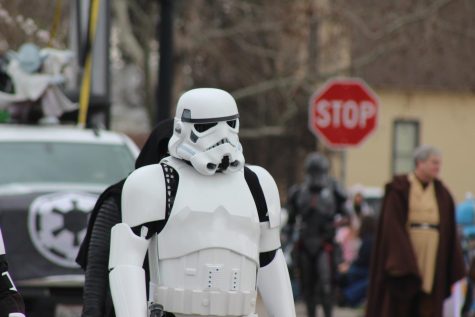 With rain in the forecast, Ripon came together for the 61st annual Almond Blossom Parade on Saturday, Feb 28. Hours before the parade began, Riponites had their chairs set up along Main Street, all wrapped up in plastic baggies. After a week of rain, Riponites hoped the weather would cease. Ripon was able to display many different businesses, organizations, and even the Galactic Empire made an appearance.
Rain had been in the forecast all week and it had rained the day before. With uneasy hearts, the parade was set up. Luckily, there was no rain and the event was kicked off.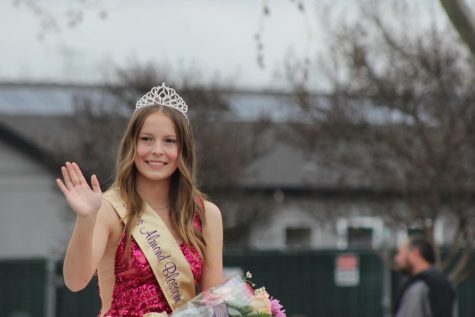 Miss Ripon rode in the parade. Every year, the application process begins in fall. Any junior girl that attends a Ripon school can apply and will participate in events until the winner is decided. Some of the activities that the princesses are required to attend are the raffle ticket sale, judges' interview, speech contest, fashion show, essay writing, and parade appearances. The girls are then judged based on their performances at each event. This year's Miss Ripon is Ava Brocchini.
From Ripon High, the FFA program had a float that they worked on for a week. "We had to put things off till the last minute because of the rain," says sophomore Forrest Fauchier. Their float theme was One Hundred Years of Ag. "One of the spots on the float was when FFA had its first female president. It went pretty well overall."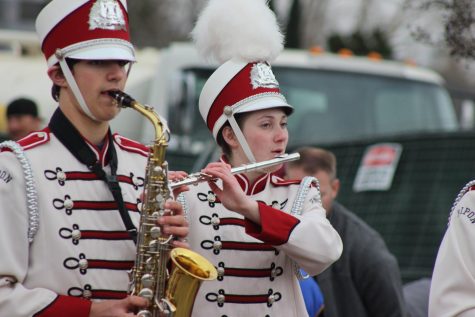 Since January, the Ripon High Band practiced their songs. Sophomore Chloe Lautenslager states, "We'd work on turns, being in step, and keeping our tempo correct. The memorization was pretty hard." After marching around the school and the town, the band was well prepared to play their instruments down Main Street. Lautenslager says, "We had to get to school at 9:30 to get our uniforms on. You have to make sure you have everything like the ropes and the buttons, and we had to mismatch the pants and vests to find whatever fit us. We spent about an hour trying on different vests  and different pants, just trying to mix and match to find what fit."
JROTC shouted commands as they marched in the parade. Riding in a Dutch Hollows Farm bus, sat our biggest SuperFan, Mrs. Pendleton. The half an hour parade went off without a hitch and the rain kept away from the events.