Seniors Set It Up for The Last Time at Home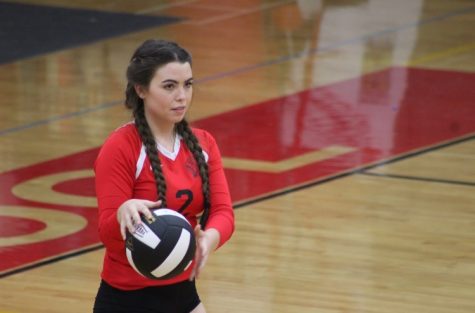 Recently, Ripon High celebrated their girl's volleyball Senior Night where Mikayla Van Lewen, Abigail Jindra, Deven Stokes, Rachel Sausedo and Mia Benzinger received bouquets, gift baskets and a few sentimental words from their teammates before their last home game. They continued to play against Modesto Christian High School and win three out of five possible sets.
"Their knowledge of the game is really helpful and effective, and their leadership on the court, they're quiet leaders, our seniors this year, but they have a huge role on the court and off the court," said Varsity Coach Tyler White.
With as much affect the seniors have on the game and their teammates, it's no surprise volleyball has as much affect on them as well. Mia Van Lewen, who's been playing for nine years, says she's received multiple offers from colleges for volleyball, one of which is offering to Rachel Sausedo as well.
"Try to keep it as fun as possible, because when you play in college it's really easy for it to feel like a job because you're putting in so many hours with training, practices and workouts," said Coach White on advice for her future college players, "The best advice I was given and the best advice I can give is to remember why you're playing, remember that you love the game and that it's fun, and that you're here to enjoy it and meet other people and make memories,"
Volleyball has not only affected the players' school careers but their personalities and how they act as well.
"Volleyball has taught me to be a teammate, how to work together with people and make new friendships," said Abi Jindra.
"
Volleyball has taught me to be a teammate, how to work together with people and make new friendships,"
— Abi Jindra
Jindra and Van Lewen both mention their teammates and the friendships they've formed when talking about that they'll miss about playing for Ripon.
"I'll miss my team the most. This year it was so competitive and we were all loud and fun, we all bonded together and my team was the best part of this year actually," said Van Lewen.