Bilingualism has Benefits?!
Hang on for a minute...we're trying to find some more stories you might like.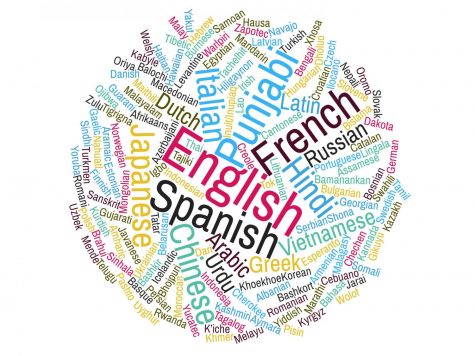 Forty-four percent of California residents speak a language other than English according to U.S. Census Bureau. Speaking multiple languages comes with many advantages- personally and socially.

Languages are seen to, "fuel our brains, frame our thoughts and make complex communication possible" (World Economic Forum). We live in an era where traveling has become very common and needed for work and leisure. The more traveling and international communications increase, the more certain languages such as Mandarin, English, and Hindi are utilized as they are the most commonly known.

Here at Ripon High there are many students who learned English as a second language growing up, and many other students who currently are learning Spanish to meet their graduation requirements and or work their way to their biliteracy seal. The most commonly spoken languages at Ripon High are, English, Spanish, French, Punjabi, Hindi, Portuguese, Arabic, Vietnamese, Korean, Italian, Greek, Dutch, German, Catalan, Filipinos, Tagalog, Japanese and a few more.  

Studies have shown speaking more than one language sharpen minds, improve memory, enhance the ability to multitask, boost brain power, enhance decision making, and improve performance in other academic areas (Eton Institute). Also speaking multiple languages is beneficial for many when it comes to applying for jobs as communication is important.

Speaking multiple languages also creates diversity and carries cultures on to future generations. Each language spoken has some history behind it and that history brings communities together at events and in public.

"

"

By speaking Punjabi and English, understanding Hindi, and learning Spanish, I have definitely improved my communication skills and helped translating in many cases. I enjoy being able to communicate in more than one language, I feel smart and talented by knowing multiple languages,"

— Triptaan Dhami

" freshmen Triptaan Dhami stated.

Some students are born into a family speaking more than one language, but the fear by parents of their children falling behind in school discourages them to continue teaching their language.

"I wish my mom taught me Spanish and English growing up," senior Katelynn Granum said, "It would have been so much easier to continue learning Spanish than starting completely new and my mom would have been able to keep her native language and pass it to her own kids."

Being bilingual comes with benefits and at the rate and in the way societies are progressing today knowing more than one language will be beneficial at work and in your personal life.

"The beauty in speaking more than one language is that you're able to connect with where you're from, stick to your roots and keep your culture apart of you along with being more worldly and learning new things," senior Gurneet Somal stated.