Delicious Additions to Ripon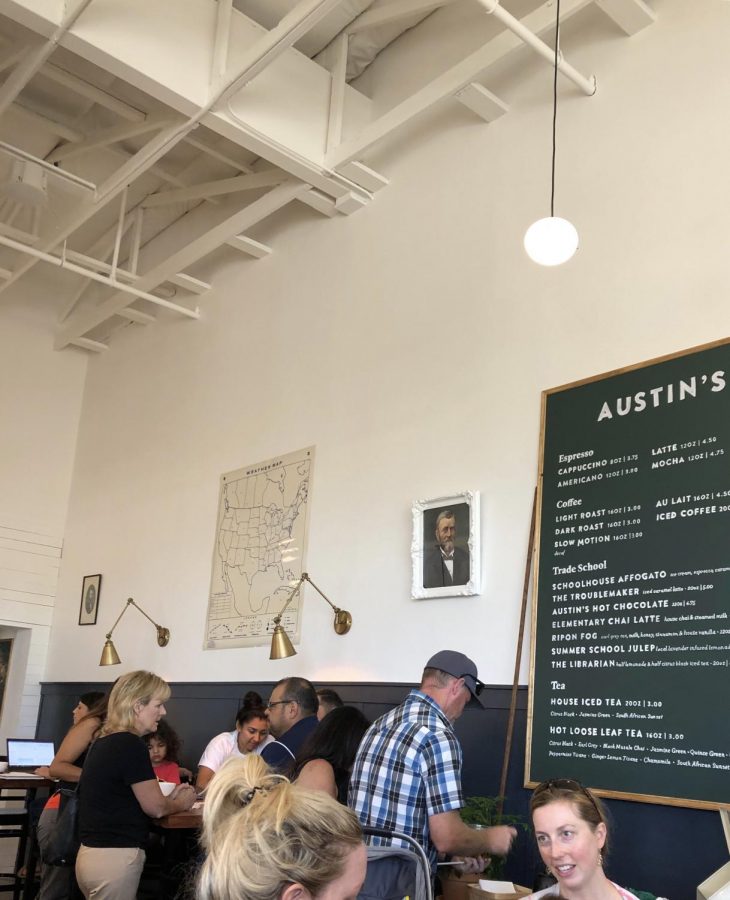 American culture treats food and restaurants similar to most other stores: out with the old and in with the new. The same scenario has occurred in Ripon; as a city favorite store goes out of business, two new restaurants opened up.    
The only dedicated ice cream shop in Ripon was Baskin Robbins, but not anymore. People had spent many hot, scorching summers there or just dropped by when craving ice cream. As it closed, it disappointed a lot of locals, but especially Ripon High students.
"
"I used to go there with my family whenever we celebrated a birthday or with friends randomly because it was so close to my house,""
— Adriana DiGuilio
She wished it didn't have to close since her family is going to be forced to commute further to a bakery or ice cream shop. It's really heartbreaking to see a shop where you had created many memories, be shut down without proper notice.
Jordan Haslett, another disappointed RHS freshman, explained, "My friends and I used to go almost every two weeks… I had planned to go there during lunches in my first year of high school, but it closed up."
Haslett wishes that Baskin Robbins comes back in some time, but if that doesn't happen she craves a Dairy Queen or a small bakery in the place where Baskin Robbins used to be. 
Even though one restaurant closed down, two new ones opened on the other side of town on West Ripon Road. Both of the restaurants are bringing a new taste either from another continent or just putting a twist onto what we usually have. 
One of the new dine-ins is an Italian restaurant called Fina. Chef John Surla opened his third restaurant in Ripon based on the flavors you would get in Italy.
Brooke Brogan, a sophomore at RHS, recalled her first experience at Fina. She explained that her family had gone to the ristorante to celebrate her mother's and grandmother's shared birthday. 
"I had just traveled to Italy this summer […] The taste of the food was very similar to what I had in Italy. I felt that I had just dined at a restaurant in Italy, especially because the way they treated us was exactly how a native Italian would treat you," said Brogan.
The other new place in Ripon, a close neighbor to Fina, is a great place for coffee lovers to go to. Austin's Coffee Crafters also opened this summer and it has drawn many coffee addicts. 
"It's really cute and aesthetically pleasing when you go there[…] it's perfect for coffee lovers and I love their Trouble Maker, which was an iced caramel latte," explained Morgan Hushaw, a 10th grader.
The coffee shop is another addition to Ripon where a group of friends or individuals can go and have a pleasant time. It's a perfect place to go and study or just grab a drink when needed. 
As the city of Ripon grows, there will be quite a few changes that may include schools, businesses, and restaurants. Some of the changes will be disappointing, as the closure of Baskin Robbins, but there will be new places opening and providing a new experience.