E-Sports is Coming to Ripon High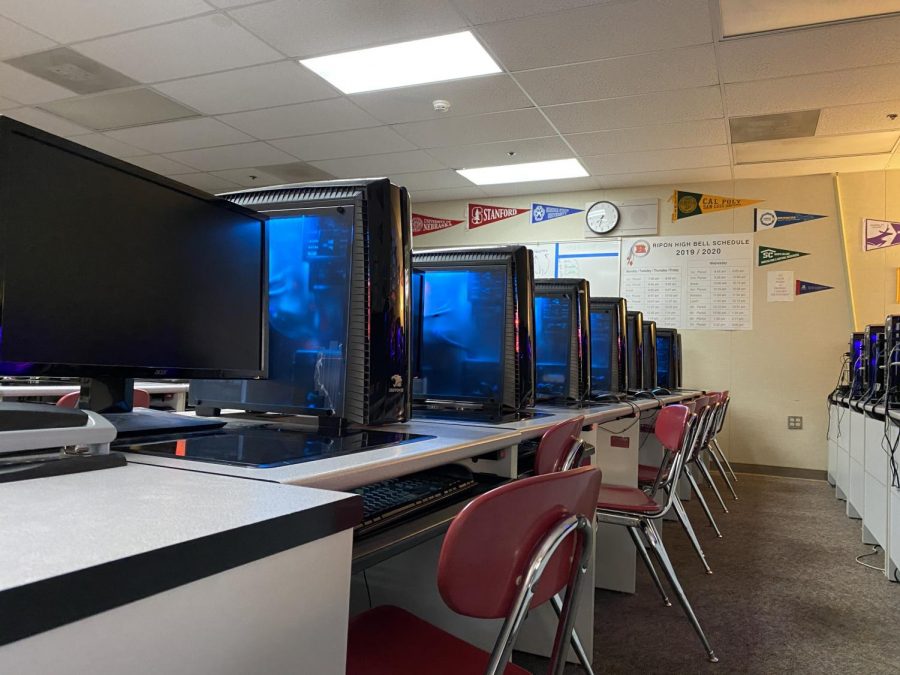 Have you ever wanted to be a part of a professional gaming team? If yes, you are in luck. Mr. Brown and Mr. Derek are starting an esports team here in Ripon High, and they are looking for gamers to rise up and be a part of their League of Legends team.
For those of you who don't know what esports is, it's competitive video game competitions where teams from around the world come to compete against each other in numerous games, while thousands of people either watch online or come to see them.
"There's a long list of video games where teams compete against each other […] at small tournaments and international tournaments, and there's a lot of teams that compete that are corporate teams just like what you would have in the NBA," says Mr. Brown.
This team will allow students to get a taste of what it's like to be a part of a well-rounded team in video games, making it a great way to have fun with your friends through gaming, while learning how to work together.
"You can't work in isolation [in League of Legends]. The coordination of when to move between objectives, when to move as a group, or when to split up is super important for winning matches and it all relies on communication," says Mr. Brown.
League of Legends is the game that these

Loading ...

teams will be competing in. League of Legends is a Multiplayer Online Battle Arena (MOBA) where two teams of 5 will battle it out, trying to destroy each other's bases, using characters known as champions with unique abilities and spells to win.
"They actively fight against each other, and then work as a team at some points, and working in teams of 5 is really key, and communication. […] You have to function as a team or you're going to lose," says Mr. Brown.
"I think it's a great opportunity for students who are interested in gaming[…]. There isn't really a place to where those students can really get a chance to show off and participate in something that's for them," says Mr. Brown.