Expense of Expectations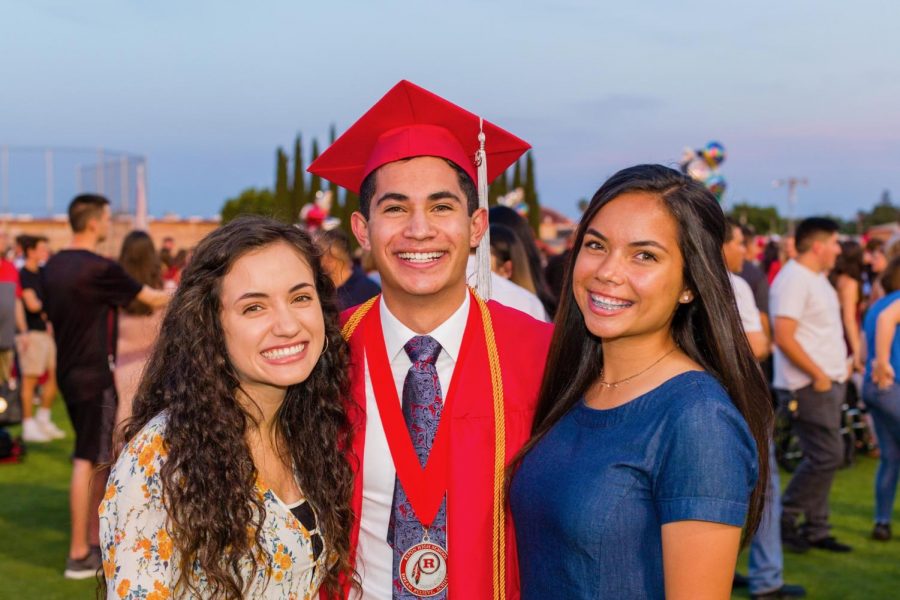 An author named Marian Sandmaier once said, "A sibling may be the keeper of one's identity, the only person with the keys to one's unfettered, more fundamental self." Siblings usually have the same last name that people recognize them for the things they've done or said. At Ripon High School there are several siblings that come and go but they leave expectations for little siblings.
Taitem Brown, a sophomore at Ripon High, had two older siblings who have graduated already.
"My sister, was Morgan Brown and she started here her sophomore year but she instantly became really popular and had a lot of friends. She was Homecoming queen, was really smart and sorta close to Honors teachers. […] My brother was Sam Brown and he also lived off the legacy of my sister. […] He used to mess around with teachers but also developed a good bond," said Brown.
Some teachers wonder who Taitem is more like, but she thinks she isn't like either sibling. Brown wants to be her own self and to be known for her accomplishments, not for her siblings'.
Another student at RHS who has high expectations because of his sister is Eric Tison, a freshman. His sister, Evelyn Tison was Valedictorian, an overachiever in other words. Eric, however, plans on being different. 
"My sister's biggest legacy was being Valedictorian and getting accepted into several colleges. She's the first in our family that's become valedictorian and set the bar high which kinda sucks because I'm probably not gonna make it. […] Teachers expect me to be great as my sister, but I tell them that I'm not her," said Tison.
Annamarie Wood, a sophomore, has two brothers, Andrew and Adam, who've graduated but were known for playing sports and other activities like homecoming.
"I feel like because of having known older brothers I'm more known because they would be taking me places and people would talk to me about what they've done," said Wood.
She thinks it would be fun participating in events her brothers did because she'll get to go through the same experience as they did. But Annie wants to be known for things she'll do herself, in the future.
Siblings seem to lay down a path for younger brother or sisters but many want to be different. People prefer to be unique in every possible way.

Loading ...