Leaving the Royal Family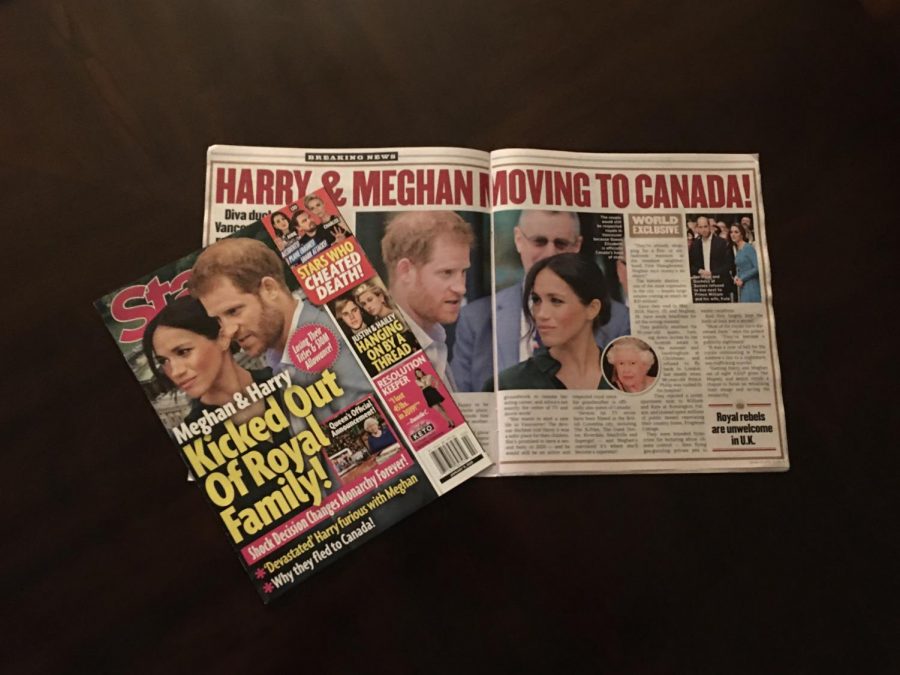 On January 8 Prince Harry and Meghan Markle, the Duke and Duchess of Sussex, announced on their Instagram that they will step back from the royal family as senior royals. While this may have come as a shock for many, those who closely follow the royals saw the news coming.
A reason why Harry and Meghan left would be their want for financial independence. As members of the royal family they receive money from the Sovereign Grant, a fund set up by the U.K. government for official royal family business, which barrs them from earning their own cash. However, taking the money from the grant comes with a price. Press is expected to have access to royal duties and even certain family events. 
 When Harry and Meghan were married in 2018 the press towards them was positive. However, that changed once the couple started breaking traditional rules between press coverage and the royal family. Some say tabloids about Meghan are racist and misogynistic. Compared to her sister-in-law, Kate Middleton, tabloids treat Meghan differently. Buzzfeed recently compared tabloids that treated the two differently on identical topics.  An example would be when the two wore off the shoulder dresses. Kate was seen as elegant and beautiful, while Meghan was viewed as being offensive and too sexual. Another case would be Kate being seen as caring and motherly when holding or caressing her baby bump. However, Meghan is portrayed as narcissistic when she does the same thing.
Although people have mixed feelings about the news, the Queen recently gave her blessing to Harry and Meghan. The couple is currently in Canada with their son Archie, and plan to split their time between North America and Britain. Meghan also reportedly signed a deal with Disney to do a voice over for an unspecified project in exchange for a donation to the charity Elephants Without Borders.

Loading ...