Quarantine Fun in the Sun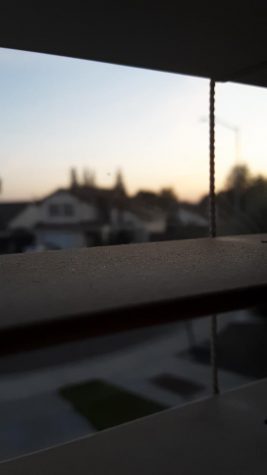 As the weather is warming up, it is tempting for many to go outside and do as they have done countless summers before. Quarantine has caused that to be difficult to do, since there are now many restrictions put upon people in order to keep us safe. Still, there are numerous activities that can be done, while still keeping a safe distance from other people.
One activity that many are doing is spending time with their pets. Whether that be getting exercise on a walk, or just giving them attention in the backyard, it is a way to still have companionship while social distancing from people. Freshman Shelby Lubben answers whether time spent with animals right now is a good idea.
"Definitely. They are comfort animals, so they lighten your mood, and they are very funny creatures and very soft or fluffy and cute," Lubben replies.
Now with more time on people's hands, others have taken to learning new skills. There is always something to learn, but often people don't have the free time to just have some fun with new ideas. With the quarantine, there is little excuse not to. Freshman Luz Ceja got into the spirit, sharpening her tennis skills even though the season came to a halt and learned new things as well.
"Yes I have been bored over quarantine. I am trying to learn to skateboard because most people can be scared of getting on one and can get rid of your fears. Yes tennis is a good activity during quarantine," Ceja said.
As long as people are social distancing, they are now allowed to do many different pastimes. One of those is swimming, which Sophomore Glenn Mortimer and his brothers have been doing for many nights now.
"Yes, swimming is a good warm weather activity during quarantine, because it's fun," Mortimer said.
This lift of restrictions is giving way to the opportunity of even some people's all-time favorite summer activities. Although the coronavirus is not gone, restrictions are easing as even some of the Ripon businesses previously not open are coming back to life. 
"
I have a husky and I like doing everything with my dog."
— Kyla Villagomez