From 6th Round Pick to Hall Of Famer?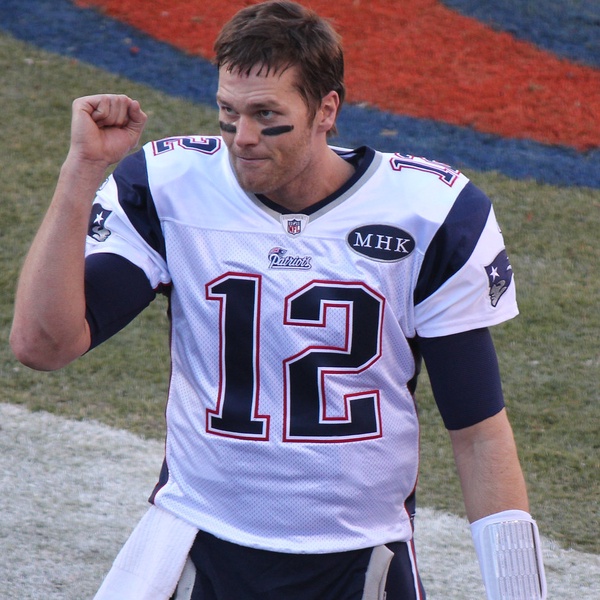 "A lot of people don't believe in you. It's obvious by knowing six other quarterbacks taken and 198 other picks. And I always thought 'You know what once I get my shot, I'm gonna be ready. I'm gonna really take full advantage of that," Tom Brady. Little did he know, he would have six rings waiting for him. 
In twenty years Tom Brady made the impossible, 274-70 regular-season record as a New England Patriot, 30-11 in the playoffs, 6-3 in the Superbowl, most appearances in NFL history. Many say you could slit his career in half and both will be in the Hall of Fame.
"Both are correct in their own right. If Tom had been drafted by almost any other team, he wouldn't have developed the way he did with Belichick. He wouldn't be as good as if he didn't spend his first years learning from Belichick and playing under his system. But, today he's already really good, so it shouldn't matter what system he plays with," Freshman Chris Nawahine stated.
As of this offseason, Tom Brady is taking his talents to Florida and signed a two year deal with the Tampa Bay Buccaneers. While analysts believe he is guaranteed a spot in the NFL Hall of Fame, others believe his success only comes from coach Bill Belichick. They say if he wins a Superbowl for the Bucs, it was Brady that wrote his own legacy, not Belichick. 
"Yes, if he wins the Superbowl with them (Buccaneers) it proves he can be on any team and win and he 100 percent deserves to be in the Hall of Fame," Freshman Jacob Codde stated.
Everyone has a different definition of the word G.O.A.T(Greatest of all time). Some say it means that it's the person who has won the most super bowl wins. Others say who had the most impact on the game of football. Another definition is who has the most success with their team(s) in all honesty it could be any of those definitions it just depends on who a person is talking to.
"
Well the G.O.A.T is both the most talented of all time and the best teammate of all time as if you cannot play with your teammate or cause controversy. No one will have you back as even Tom Brady needed the best organization of all time alongside the best coach because one person can only go so far through themselves but through other people you could reach to infinity,"
— Peyton Rieseck

Loading ...