Mulan: Live-Action or Animation?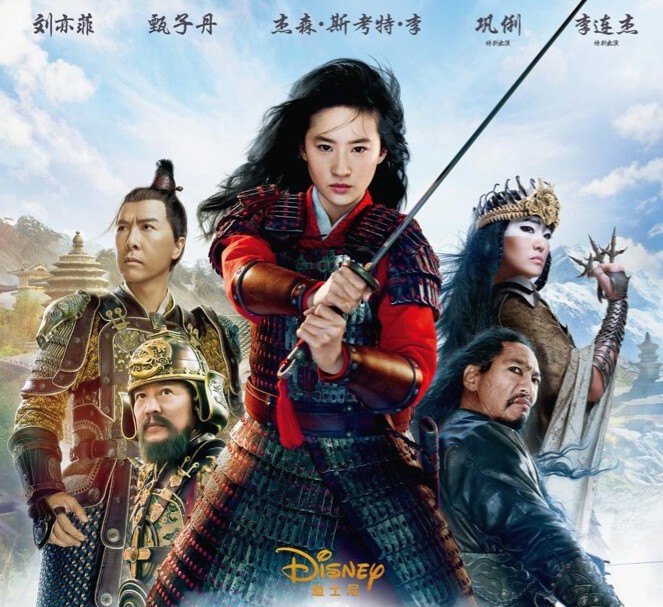 The original Mulan was a hit, and considered unique compared to other Disney movies in its cultural significance. Since the live-action came out, some have been hesitant to watch it. They wonder if it even compares to the animation. Is it worth buying?
The storyline is still the same; a young Chinese woman serves in the Imperial Army, disguised as a man, in order to help her father. Yes, the plot is the same, but the movie itself differs from the 1998 Mulan we once knew.
"There was no music in the new Mulan. Without music, it's not really like a Disney movie," says freshmen Sofia Gravina.
It's unlike Disney to exclude the music from these fun films. Not only is music absent in the live-action Mulan… there was no Mushu! Our beloved little dragon, nowhere to be found. 
"Still, I think the movie played out better without the music and was really cool with actual people," Sofia Gravina continues.
Gravina believes the cast members played their part well and brought the story to life. Many agree that having real-life characters adds to the quality of Mulan. 
"The live-action Mulan is a lot more realistic than the cartoon. It's also more detailed." freshman Kamyrah Smejkal observes.
The new Mulan is a serious movie that relates further to the folk story that began it all, The Ballad of Mulan. There's not the same humor you would get in the animation. The live-action Mulan seems to focus more on the warrior aspect of Mulan, and women empowerment. Due to Covid, Mulan must be purchased through Disney Plus. Not all people are happy about this.

Loading ...
"Why pay for Mulan when I already have a subscription to Disney Plus? Thirty dollars isn't the kind of money I'd spend on a movie in general if I'm not watching it at a movie theater," voices freshman Amaris Sanchez Guerrero. 
While it's true this movie comes with an expense, Mulan still has a lot to offer. Give it a chance! What's the worst that can happen?