The West Coast Road Trip Route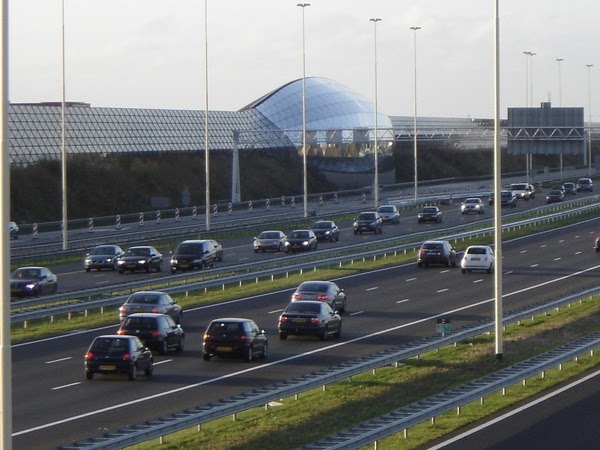 The west coast of the U.S. is filled with many fun and exciting activities for tourists and locals alike. This makes for lots of good destinations for road trips, whether it be a restaurant, an amusement park, or just a beautiful sight-seeing place. Depending on where you are though, there are many different routes to take.
California is known for its amazing tourist attractions, and the Pacific Coast Highway is full of them. It's also one of the most iconic road trip destinations in the country. Alongside San Francisco and L.A., the highway also takes tourists and visitors to other cultural hubs, including Santa Barbara, Santa Cruz, and San Luis Obispo. According to Planet Ware, "One of the most scenic stretches of the highway can be found near Big Sur and the Bixby Bridge, where multiple pull-offs and vantage points offer a classic California photo opportunity." There are amazing views, aquariums, forests, and more on the Pacific Coast Highway.
Amusement parks are always super fun for the whole family, and the west coast is full of them. Some of the more famous ones are Disneyland and the Santa Cruz Boardwalk, but overall, there are over 15 major theme parks on the western U.S. coast, including Knott's Berry Farm, Six Flags, Universal Studios, and more. This would make for an awesome road trip, and it would keep the kids interested. Quick places to get food along the way might be Del Taco, California Pizza Kitchen, or the famous In-N-Out Burger.
Beautiful views are also a huge reason for road trips, which are provided heavily by the west coast. If you went down to California, you could see the redwoods, the tallest trees in the whole world. Redwoods and sequoias can possibly grow up to 275 feet, so it is definitely a sight to see. Another gorgeous place to visit is the Oregon Caves National Monument. Despite the seemingly boring name, children love it. According to Follow Me Away, "Children particularly love the Oregon Caves because they love to explore the dark corners of the caves and look for small hidden animals that live there."
It's plain to see all the fun and different activities the west coast has for all ages, from beautiful hikes for adults to amusement parks for kids. It's so busy on the west side of the country, it's no wonder so many people go to tour the western states. So, when deciding where to go for a road trip, give the west coast a second look and consider all the fun times you might have if you choose to go there.