It's So Bad, It's Good: Hubie Halloween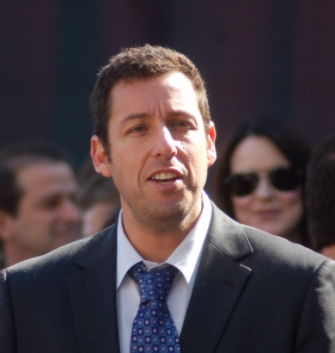 Hubie Halloween is a mystery comedy film set in Salem, Massachusetts. Hubie Dubios, the community volunteer, tries to make sure every Halloween is safe and fun for everyone. But this Halloween is different, as all the people that did Hubie wrong are beginning to vanish without a trace. Many people despised the film, expecting something better especially after Uncut Gems, which helped Sandler win an Oscar for Best Male Lead. Some called the film "childish" and "unrealistic" when in reality, that might have been the point.
Sandler is well known for his goofy movies. Some great examples are Waterboy and Happy Gilmore. They know that they're "bad", some can argue that's the whole point of them. For example, in Hubie Halloween, it pokes fun at common horror movie tropes like the asylum patient escaping and suspicious neighbor. It's not meant to be taken seriously.
Despite the satire, the movie still has plenty of funny moments to enjoy. For instance, a recurring gag in the film is Hubie's thermos mug which seems to hold an unreasonable amount of gadgets inside. Many of the jokes are overlooked throughout the film, which is a shame. Nonetheless, it does help spice up the movie.
Finally, the movie shouldn't be as harshly criticized because of the amazing cast. Some of the more recognizable stars are Shaquille O'Neal, Steve Buscemi, Kevin James, Maya Rudolph, and Julie Browen. The film also includes well-known younger actors and actresses such as Karan Brar, Noah Schnapp, Peyton List, and Kevin Quinn. Seeing familiar faces in the movie was definitely a treat for many, not to mention seeing them all together. In fact, people were excited about the movie's release just because of the casting. Unfortunately, some of their expectations weren't met for the film.
The real problem Hubie Halloween faces is the number of side plots and perspectives. Although it is fairly common for comedies to have many side plots, in Hubie Halloween most of them seem unnecessary. It watered down the main plot and took away its screen time. At certain plot points, it could have been a completely different film if it focused more on a different character's perspective. Other than these disputes, the movie was pretty decent. 
If the movie was rated by me personally, I would rate it a 3.7 out of 5 stars. Despite the humorous jokes and enjoyable cast, the side plots significantly watered down the plot. In my opinion, Hubie Halloween should be perceived as a long skit rather than a film with a solid plot.