The Trendy Halloween of 2020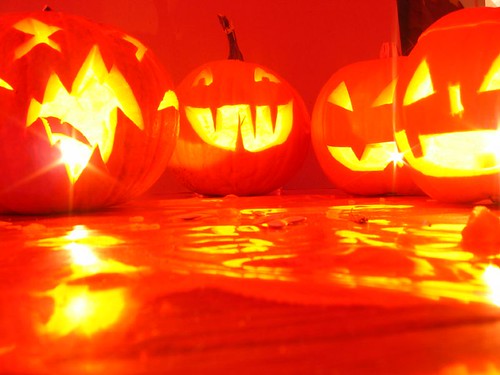 The day of October children look forward to… Halloween! Dress-up and candy galore; what could be better? Sadly, Halloween wasn't as easily celebrated this year as it was last. Around 14 percent fewer Americans celebrated Halloween (or 24 million less). What else has changed, and what's trending this year?
"We didn't go out at all, dress up, or anything like that. We ate candy and watched a scary movie," says freshman Danielle Carlson of Tracy High. 
It seems this way for many others as well. One-third of parents didn't allow their child to go trick or treating.
"I spent Halloween at home – quarantined actually – in separate rooms from my family because my sister tested positive for COVID," freshman Devin Fitzpatrick explains.
Just because you couldn't go trick or treating, it doesn't mean you couldn't dress up! According to some freshmen, an Among Us costume would have been the most popular. 
"A trendy costume this year had to be the inflatables. I saw some inflated Among Us characters, as well as inflatable dinosaurs. That's what my brother dressed up as," remarks freshman Manreet Sahota of Tracy High.
Carlson agrees, saying the Among Us game has gone viral and would have people dressing up. Plus, there's plenty of characters and different colors for friends to dress up together! Both these students have the same opinions yet go to different schools, showing just how popular this must be.
What about the most important part of Halloween; candy? Carlson says she prefers Reese's, Fitzpatrick: Twix/Milky Way, and Sahota: Skittles. Several stores kept track of the most popular candy sold. That data was then used to calculate the top three candies per state, with that information figuring out the weighted average of the top-selling candies in America. This resulted in Skittles, Reese's Peanut Butter Cups, and Starbursts being the favorites nationwide.
Unfortunately, not much was done this year due to Coronavirus. None of the interviewed carved pumpkins this year, nor put decorations up. CNN news reports that less than half of the American population carved pumpkins this year, with only 53 percent putting up decorations.

Loading ...