Must Watch Christmas Movies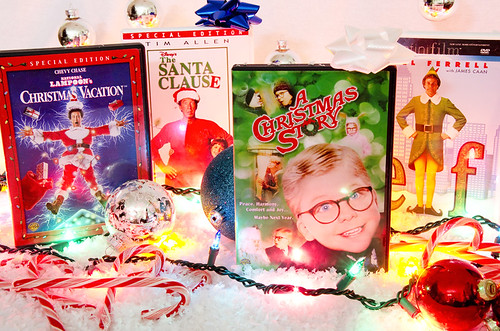 Candy canes, hot cocoa, lights, gifts, and family; the perfect combination for the holidays, but something is missing; movies! That's right, so let's take a look at some must watch holiday movies. 

Loading ...
Dr. Suess' The Grinch
How the Grinch Stole Christmas is a great classic Christmas movie that is so enjoyable that in 2018, it was made again, but this time animated. The mean, old Grinch was plotting ways to ruin Christmas by pretending to be Santa Claus and steal everything Christmas related for all of Whoville. The question is, will he have a change of heart?
Elf
Although Elf may be overplayed, it is still a great choice. It is overplayed for a reason! The movie entails a child who was accidentally brought to the North Pole, who later finds out as an adult that he is not an elf and was just raised by one. He takes an adventure to find his real father and tries to create a relationship with him. However, his childlike behavior creates chaotic obstacles that can hopefully be overcome.
Home Alone
Home Alone is a favorite for most people. It's about a large family that is planning to go on a trip, but accidentally leave one child behind, Kevin. There is a large gap of time before the family realizes that they have left Kevin at home all alone, but what they do not know is that two burglars plan on robbing various houses on their street including theirs. Kevin is home alone and must protect the house from the burglars. 
A Christmas Carol
A Christmas Carol is about a selfish old man, Ebenezer Scrooge, who absolutely despises Christmas. He is visited by three ghosts: Christmas Past, Christmas Present, and Christmas Future. He learns valuable lessons that bring him to a change of heart. 
A Christmas Story
In this Christmas movie, join Little Ralphie as he dodges bullies and waits for Christmas morning to see if he gets the only true present he wants; a Red Ryder air rifle. 
National Lampoon's Christmas Vacation 
Clark Griswold wants Christmas to be perfect. While trying to perfect it with the tree, lights, and decor, some relatives unexpectedly show up bringing plenty of obstacles with them. During all of this, he eagerly waits for his holiday bonus check.