Poetry Cafe Flows Smoothly
Since 2003, Ripon High's Poetry Cafe has been a big hit. However, the event was canceled due to Covid-19 restrictions. This year, the event has returned bigger than ever. Over 100 people went to the Ripon Public Library to voluntarily read their poems in front of an audience. There were refreshments and snacks for the students who attended.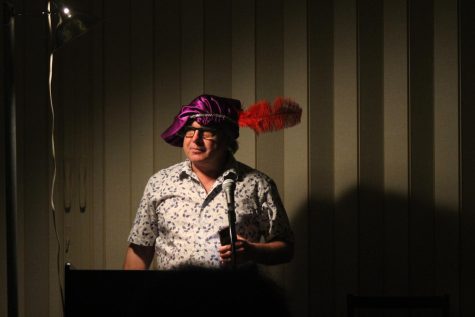 Freshman Emme Wilbur who read several poems says, "Poetry has been something I've been interested in for a bit. But the best part was everyone's openness about everything."
Many students shared poems about their lives at home or the experiences they've had throughout their lives. The poems were well written and had touching sentiments. 
Sophomore Maggie Diego stated, "Honestly, it was a new experience for me. It was really cool to share mine and listen to what everyone else had to put out as well."
The RHS English teachers worked hard to organize the event and Mrs. Burton, who has been spearheading the event for years, did a wonderful job. The room had a great vibe and the audience had positive reactions to the art. 
"Everyone wanted to be there. Whether it was to share their poems or just to listen. It was a nice little community [event]," says Diego.