It is common for fans to think about super bowl teams early in the season. However, most people through the first two weeks of the season were thinking of teams like the "Dallas Cowboys," "San Francisco 49ers," or "Philadelphia Eagles." However, on Sunday afternoon the Miami Dolphins started to change that narrative. 
The Dolphins faced the rebuilding Denver Broncos organization and had a field day on Sunday, Sep. 24. The Dolphins had won by a score of 70-20, the second highest points by a team in one game. The Dolphins entire team looked like super bowls contenders with the running game, passing game, and defense looking on fire. Now, there are conversations on whether the Dolphins are super bowl contenders.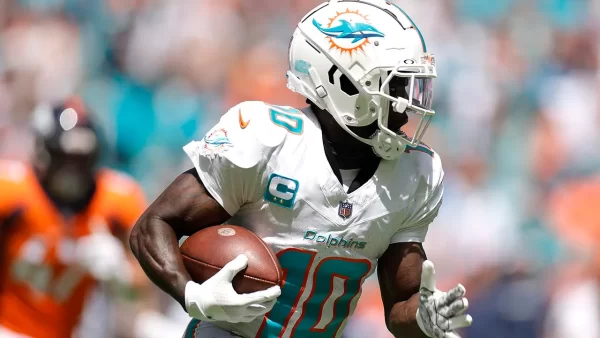 Quarterback Tua Tagovailoa led the Dolphins passing game to a victory with a total of 26 pass attempts and only missing three of those passes (88 percent completion rate). Tua had thrown for 309 yards and four touchdowns with zero interceptions. Wide receiver Tyreek Hill had a total of nine catches for 157 yards and one touchdown. The Dolphins' running backs, Raheem Mostert and De'von Achane, both had a total of 285 rushing yards and five rushing touchdowns.
Even though the Dolphins had a historic win over the Broncos, some fans still are skeptical about their chances of making the super bowl. Freshman Jordan Hernandez states, "It shows flashes for the Dolphins and their potential, but I don't know if it is really something you can make a big [deal] over with a team like the Broncos… I think that it's possible, but it might also be that it was the Broncos."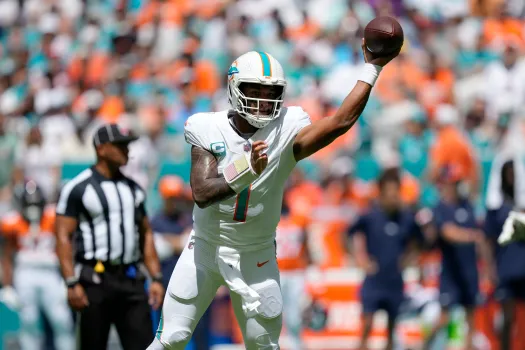 The Denver Broncos are a team that are currently rebuilding their organization, and the Miami Dolphins are a team in build-now mode. However, even the worst of teams don't get 70 points scored on them. The Miami Dolphins are a team that has skill players all around them, with Tua Tagovailoa the frontrunner for MVP, and Tyreek Hill tied for frontrunner as offensive player of the year. The Miami Dolphins are a team that has Super Bowl aspirations now, and in the future.