It's the day after Halloween and you went to go pick up some milk at the supermarket, but what do you see along with the Halloween decorations in the aisle? Christmas decorations! Along with being overshadowed by Christmas, Thanksgiving is only known for having good food and being the day before Black Friday, so the entire point of Thanksgiving is now foreign. A reason why Christmas is so important and highly anticipated and Thanksgiving seems to sneak up on everyone is because of the Christmas spirit. Drinking hot chocolate while watching a Christmas movie raises everyone's Christmas spirit, so here are 10 movies to get you in that thankful mindset, and to hopefully remind you of just how many things you have to be grateful for.
Fantastic Mr.Fox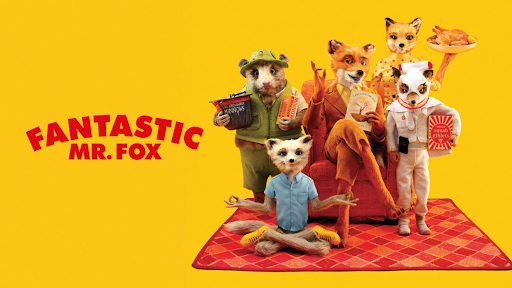 Originally based on the story by the famous Ronald Dahl, Fantastic Mr. Fox is about a sly fox and his journey pulling a heist on three farmers. A Fantastic Mr.Fox's theme is all about greediness, and how ugly it can be. This movie not only shows the negative outcomes of not being thankful, but also provides a fall atmosphere, making it a perfect Thanksgiving movie.
Mrs. Harris Goes to Paris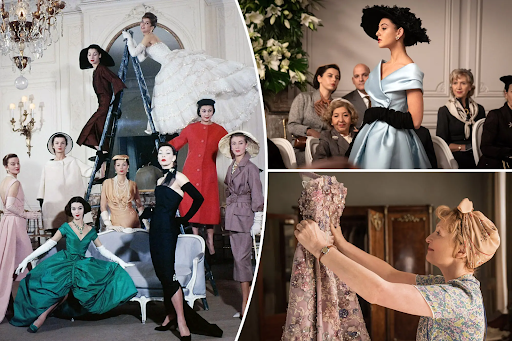 Though not a traditional fall movie, Mrs. Harris Goes to Paris is the perfect movie to make you feel gratitude for everything in your life. Mrs. Harris is a maid who never has had any big dreams until she sees a Dior dress- then she embarks on a mission to Paris to get said Dior dress, but at what cost? If you're looking for a feel good movie that will change your perspective on personal objects, Mrs. Harris Goes to Paris is the perfect movie.
A Charlie Brown Thanksgiving 

"A Charlie Brown Thanksgiving" is a classic Thanksgiving movie, and is the perfect way to spend Thanksgiving with loved ones. Charlie Brown is forced to hold a thanksgiving party with all of his friends and the concept of hosting a party seems great to Charlie Brown except for one problem- he has no idea how to cook.  In this movie Charlie Brown and his friends show you that friendship and family are the most important things in your life and that you should never take them for granted. Watching wholesome kids movies like A Charlie Brown Thanksgiving can teach you lessons that you may have forgotten in the process of growing up.
A Man called Otto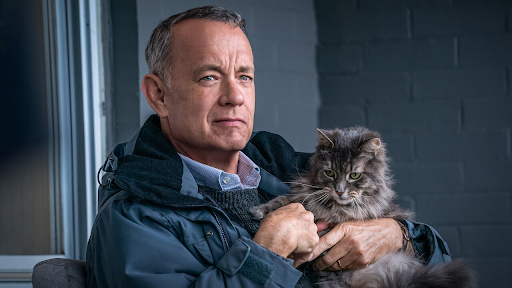 A Man called Otto is a recent 2022 film starring Tom Hanks as a grumpy old man called Otto. Otto and his neighbor start an unexpected friendship, and teach you to appreciate everything in life because you never know when it's going to be gone.  
Planes, Trains and Automobiles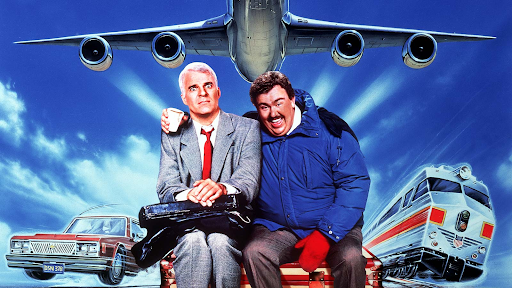 When a husband is simply just trying to get home for Thanksgiving but is caught in bad weather, he has no choice but to travel home with an annoying stranger riding on planes, trains, and automobiles. Fitting to the timeline of this movie, over thanksgiving, Planes, Trains, and Automobiles reminds you to be thankful and to always forgive.
Inside Out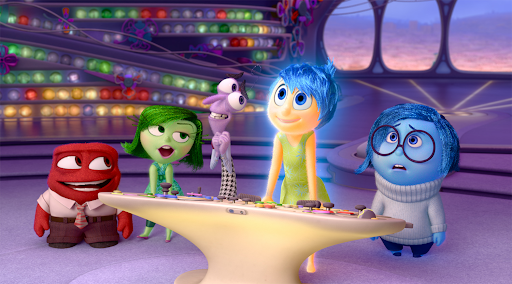 In case you haven't seen Inside Out yet, the basic premise of the movie is based upon the concept that there are 5 emotions; anger, disgust, fear, joy, and sadness and that all 5 emotions are characters living inside your head. Inside Out makes you feel grateful because its main message is to be thankful for all of your emotions; and that feeling them is perfectly normal.
Wizard of Oz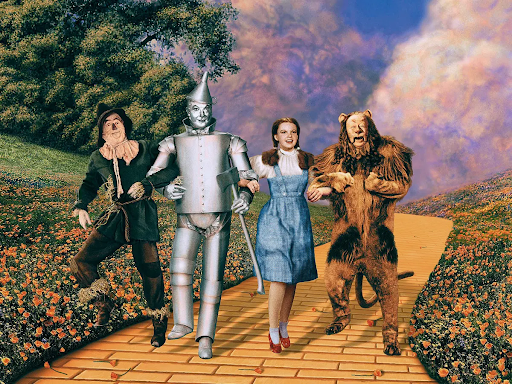 "There's no place like home. There's no place like home." When Dorthy repeats these lines over and over again, it truly makes you realize that there is no place like home. In this classic movie Dorthy wishes she was anywhere else but home, then her wish comes true when a tornado transports her to "over the rainbow" or the land of Oz. The Wizard of Oz makes you feel grateful for not just your family but for your home.
Safety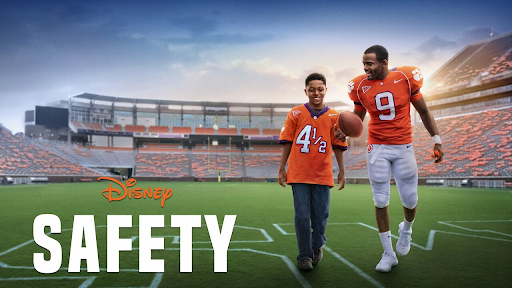 When a mother becomes unable to take care of her own child, the responsibility falls on the older brother Ray to take care of his 11 year-old brother. Through the trails of becoming a sudden caretaker and playing football Ray  learns to be grateful for everything, and teaches you to be grateful for everything you have. 
The Family Man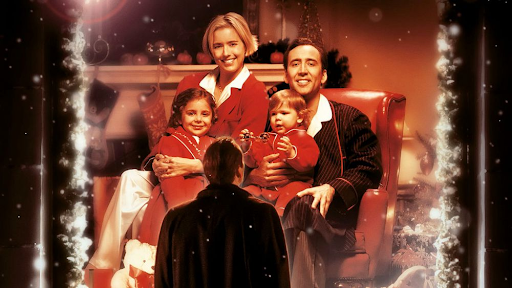 One day Jack wakes up and realizes that he's living an alternate universe life, and in this universe he married the woman he let go years ago in his past life. Now Jack must choose between being a family man and his career. Though originally a Christmas movie, The Family Man teaches you the same lessons that Thanksgiving is all about.
 The One with the Thanksgiving Flashbacks (Friends season 5 episode 8)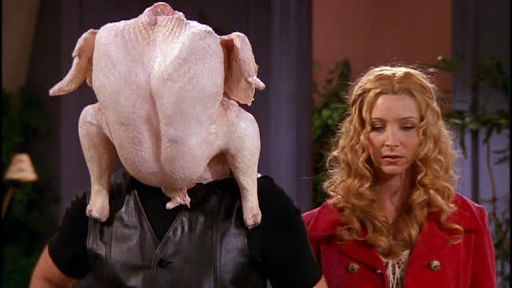 "Oh come on, reliving past pain and getting depressed is what Thanksgiving's all about" Chandler says in this one of many Thanksgiving themed episodes of Friends. In this famous episode, the group starts a competition of who has the worst Thanksgiving. This episode is one of the most well known episodes of Friends because it doesn't have just one person get a turkey stuck on their head but two! Though not a movie, The One with the Thanksgiving Flashbacks not only provides comedic relief but also shows how Thanksgiving is also about forgiveness.