"Turn Your Setbacks into Comebacks": What the Olympics Can Teach Us About Losing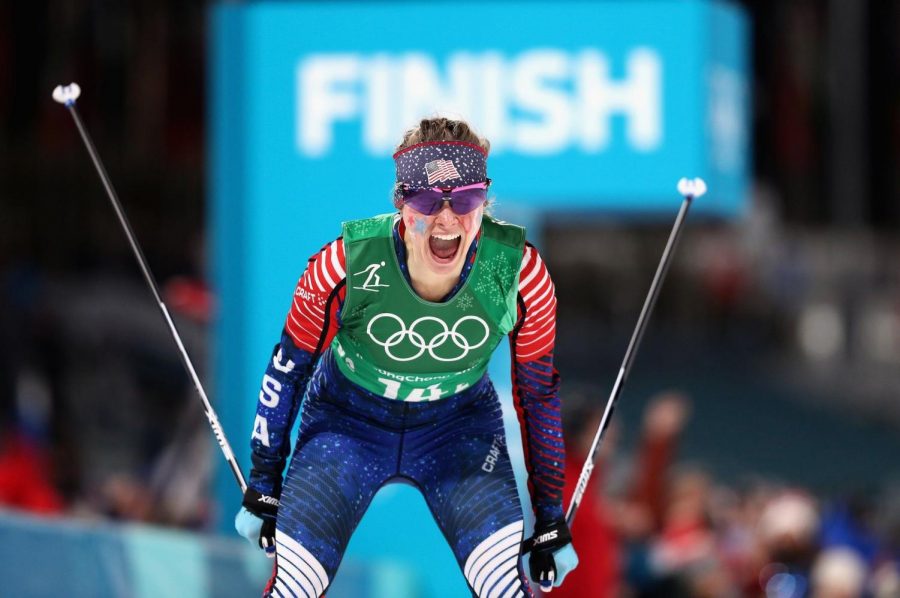 "Turn Your Setbacks into Comebacks": What the Olympics Can Teach Us About Losing
Hang on for a minute...we're trying to find some more stories you might like.
The 2018 Olympics had many heroic moments that will go down in history. The USA women's hockey team won gold by beating their rival, Canada, who they lost to in the championship match in the 2014 Olympics. 17-year-old snowboarder Chloe Kim won gold in the halfpipe. Even the USA men's curling team who were once deemed "Team Reject" came out and beat Sweden for the gold.
Although there were many moments that team USA captivated the hearts of their audience and dominated in their sport, there were many athletes in the Olympics who have one thing in common. They did not win a medal.
USA figure skater Nathan Chen was a favorite going into the Olympics due to his precise performances and impeccable jumps on the ice. The scores he received in the Olympic qualifying round could almost determine that he was certain to receive a medal in the Pyeongchang Olympics.
However, during his first performance, he fell on every jump. He quickly was pushed down the leaderboard and wasn't even placed within the top 10. Chen was devastated.
Although Nathan Chen was defeated, he looked past it, took the loss, and moved on. During his next performance, he made an incredible comeback by landing a never-before-seen six quadruple jumps. Although he lost, Chen made history.
Chen's story can teach us to be disciplined, work hard, and never give up. Even when we do lose, it's about how to get back up and try again. Imagine if Chen never stepped foot on the ice again after he fell. He would have never made history by being the first individual to land six quadruple jumps.
Chen's comeback story can be a valuable lesson to everyone. He trained for years, worked hard, lost, and then came back even better. Even though he did not win a medal, he still accomplished what he came to do.
The American women's hockey team is another perfect example of working hard to overcome a loss. In the 2014 Sochi Olympics, the USA lost to Canada in the championship match. But ever since that moment, USA wanted redemption. They worked hard every day and practiced more than ever before. In the 2018 Pyeongchang Olympics, their hard work paid off.
American hockey player Monique Lamoureux-Morando said, "[This] is something we have worked for our entire lives."
The Women's hockey team did not win a medal in the 2014 Olympics, but that only fueled their hunger to take the gold in the next Olympics. These Olympians showed that losing can only lead to greatness.
When it came to the 2018 Olympics, nobody knew how to lose better than Mexico's cross-country skier German Madrazo. During the cross-country skiing match, Madrazo placed 116th place and was the last Olympian to pass the finish line.
Even though Madrazo was dead last, he grabbed a Mexican flag from an individual in the audience and waved it in the air as he passed the finish line with a big smile on his face. Madrazo didn't make his Pyeongchang experience about the medal, but rather he decided to focus on his journey and how hard he worked to reach the Olympics.
Madrazo taught us that although he lost, he made the best of his experience. He decided that the journey of the Olympics was enough to put a smile on his face and be proud to represent his country.
From Nathan Chen to the USA women's hockey team, the Olympics were full of triumphant moments that not only showed America that we have a reason to be proud, but also that even if times of failure, we can overcome it to achieve something greater.
"
Remember everyone will fail. Everyone. No one has ever had a comeback without some failures…turn your setbacks into comebacks"
— Author Rick McDaniel
The Olympians taught us to be disciplined and to be committed. Their examples can inspire us to strive to be our best, even if we don't succeed at first. Perhaps the most valuable and important aspect that the Olympics can teach us is that in order to accomplish our dreams, we must overcome our failures.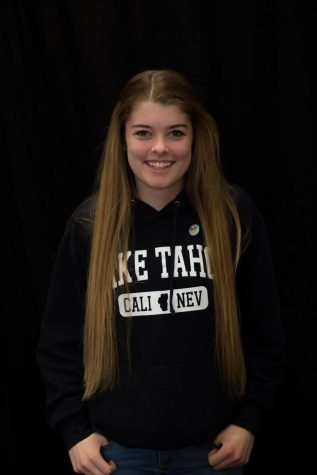 Deven Stokes, Community Editor
Deven Stokes is a junior at Ripon High School. She is in her second year as an Editor on the Smoke Signal staff. She looks forward to her senior year in...