November Student A.C.E. of the Month
Hang on for a minute...we're trying to find some more stories you might like.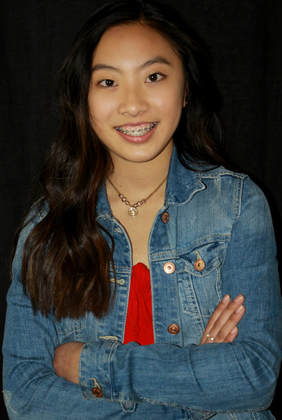 Every month, Ripon High joins together to vote for ACE of the Month. The student body, and staff, nominates for someone they believe represents being an Academic Achiever, Community Contributor, and Effective Communicator. ACE of the Month looks for students and staff who possess integrity, a strong work ethic, trustworthiness, and dependability.
Niki Nguyen, a sophomore at Ripon High School, was nominated as the student ACE of the Month.
"I didn't believe it at first because I was so shocked and super happy.. people actually nominated me? Wow! I feel so special! I don't know what I did to deserve this!" Niki Nguyen responded when she discovered she had been nominated ACE of the Month.
Voters commended Niki on perfectly exemplifying what it means to be an ACE. Niki Nguyen was also recognized for her hard work during Homecoming, her positive attitude, and responsibility. Niki Nguyen was happy to know that her hard work, whether it be during Homecoming, or on campus, had payed off.
"It's cool seeing how I give back to the school is actually recognized. I worked so hard for homecoming… at the end of the day it was so worth it." Niki commented. For Niki, the smiles on everyone's faces were reward enough.