December Student A.C.E. of Month
Hang on for a minute...we're trying to find some more stories you might like.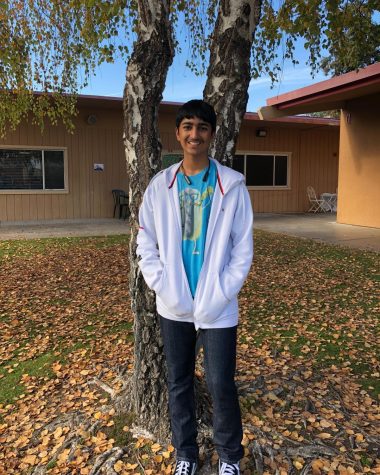 Every month, Ripon High joins together to vote for ACE of the Month. The student body, and staff, nominates for someone they believe represents being an Academic Achiever, Community Contributor, and Effective Communicator. ACE of the Month looks for students and staff who possess integrity, a strong work ethic, trustworthiness, and dependability.
    Dilsher Singh, a freshmen at Ripon High School, was nominated as December's student ACE of the Month!
    " It feels great! I didn't think it would happen but it did! I was really surprised!" Singh exclaimed. Although Dilsher Singh was shocked by his nomination, his peers and friends certainly weren't.  
Voters gushed over Dilsher Singh's positivity and his willingness to always lend a helping hand. "[He] is really nice and he's really funny," one of his classmates explained. Singh's positive attitude and kindness to his peers are certainly being recognized and appreciated at Ripon High School.
Singh has certainly demonstrated what it means to be an ACE. Being nominated as ACE of the Month is an honor that Ripon High School is proud to present to Singh.