Senior Story: Kaitlyn Avila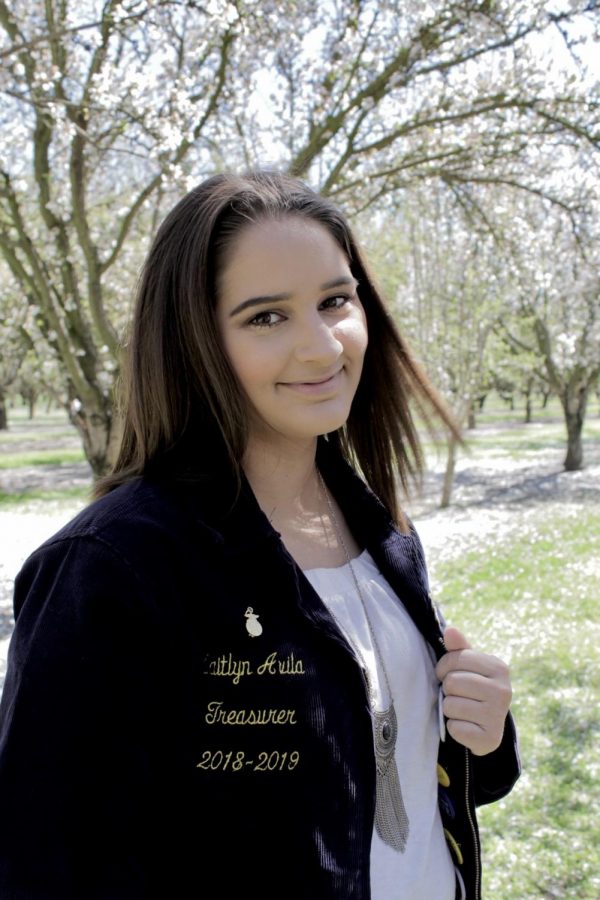 Sanjana Sivakumar, Journalist
April 18, 2019
With the year coming to an end, seniors are getting ready to go to college. One such senior is Kaitlyn Avila.
Kaitlyn Avila is a very determined student here at Ripon High School, who is planning her bright future with many possibilities. Avila has had many achievements that she has accomplished.  She also has many memorable moments here at RHS.
"My most memorable moment at RHS is probably all the school dances I have attended making great memories with my friends and meeting new people at sports games," Avila stated.
She has decided to pursue a career in California Highway Patrol or as a paramedic. Kaitlyn has decided that she wants to pursue this career about a year ago when she looked into CHP and paramedic and researched more on it.
"The career I plan on pursuing is California Highway Patrol Officer or a paramedic. I was inspired to look into CHP when I joined the explorers program and went on ride alongs through the Modesto CHP office," Avila said.
Kaitlyn loves a challenge and decided paramedics is the career for her since it requires many quick thinking and decision making. It also allows her to help save lives.
"I was inspired to look into paramedic because I like the fast pace work of a police officer, but I also wanted to know I'm helping [to] save a life," Avila said.
Kaitlyn achieved many accomplishments, mostly in FFA for which she has been a member for all four years of her high school career. She contributed her leadership skills and put her time and dedication into FFA.
"The greatest accomplishment at RHS is becoming the Chapter Treasurer for FFA."