Fans Waited an ETERNity
Lil Uzi Eternal Atake Album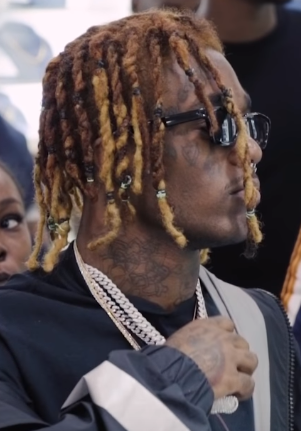 Almost three years of waiting and anticipation on whether he would drop a new album or not, finally on March 6th, rapper Lil Uzi Vert, dropped his highly awaited album, Eternal Atake. 
"Eternal Atake", which has eighteen tracks, has been one of the most surprising releases, as the album was supposed to drop on the sixteenth of March this year. His last album, "Luv Is Rage 2", has been very successful in the last three years, as it reached 13th on the Billboard, 8th on Complex best albums, and Rap-up's Rap-Up's 20 Best Albums. 
"Yes the wait was worth it because Uzi slaps and Eternal Atake was the bomb. Most of his songs on the album were slaps," stated Freshman Ricky Ochoa. 
While it seems out of this world that it's been so long since the world has seen an album from Uzi, so are his songs. On the album cover, and any of the songs it shows on the album cover,  it gives the listeners some type of space. He made a video three days before the release of the album for his first track called, "Baby Pluto," which shows a spacecraft crash in the middle of nowhere and abducts Uzi and two other females. The ship proceeds to go to space, and ends like his song, "Homecoming," when the singer finishes, he seems to be stuck somewhere, but escapes. This could be some sort of story he is trying to reveal in the audience's mind.                                                                                                                                                 
"Yes I do like the space vibes on the whole album, I think it's because Uzi likes Asian spacey stuff, " exclaims Freshman Victor Alvrellos.  
Even though the album has only been released for four days, it still has been doing very well and the fans have been enjoying it. Some of the top songs include "Baby Pluto", "That way", "Lo Mein", "Pop", and many more.  
"
Either Lo Mein or Vanisha because in Lo Mein there is one line that says 'Wearin' Balenciaga on my jacket, my shirt And my pants, and my socks, and my undies' and for Venita the line I like says 'Treatin' these Diors like it's just old Vans"
— Stephen Corro