Baby Names Then and Now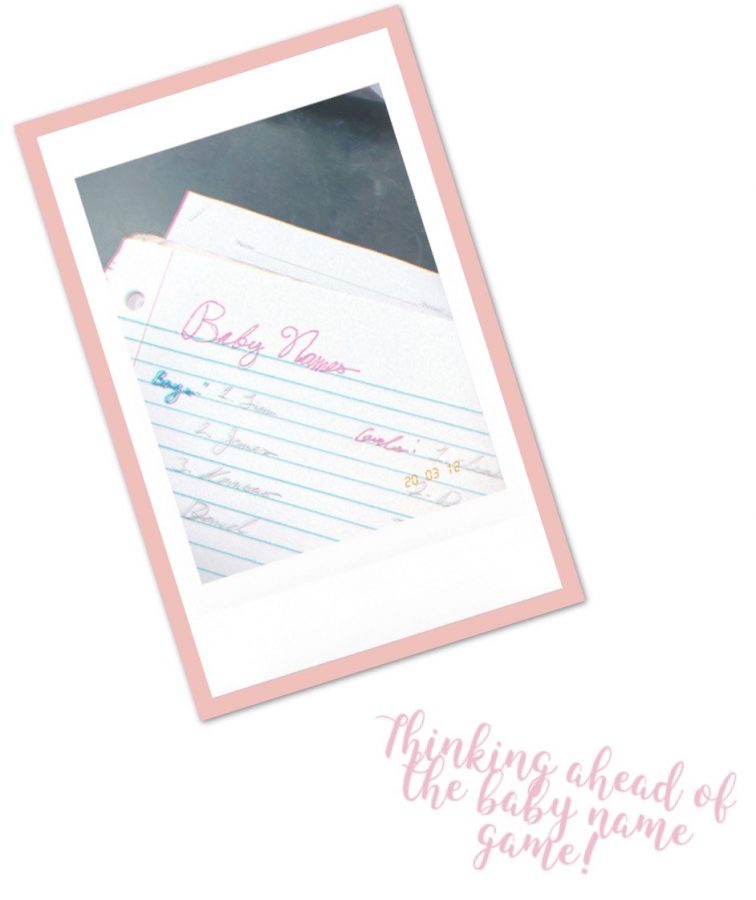 Naming your baby is one of many things to consider when having one. Some students are already thinking about their future baby's name, but there are particular names that have increased in popularity in the span of just a year, while some continue to stay popular over a century such as Mary, David, and William.
One name that has continued to be popular over a century as well is the name James. "There's a vast amount of reasons why that name is popular, such as hidden meanings or significance to the parents.
"I feel like in names […] there has to be some kind of significance, such as maybe when you name a baby James. There's most likely a significant reason behind it," Teacher Ms. Lauiser said.
Two names that have increased in popularity most recently are the names Liam and Emma. Liam is typically short for "William" which in Gaeilge (Irish) means "warrior of will," and Emma comes from the german word "ermen" which means "whole" or "universal."
"People need to stop naming their children after the Hemsworths if I'm being pretty honest and there's way too many girls named Emma now," says Junior Connor Guinan.
Although there are many popular names, nowadays people tend to be more creative with them. They think of a variety of things such as Zianna, Azura, or even Todoroki. On the contrary, there are some teenagers that  would name their child after celebrity names as well.
"I'd so name my son after Fletcher or Wyatt […], they're such pretty names. Or maybe if I had a daughter, I'd name her Camilla or something meaningful, I don't know," says Junior Marcus Ray.






Loading ...