Bakers Best Quarantine Treats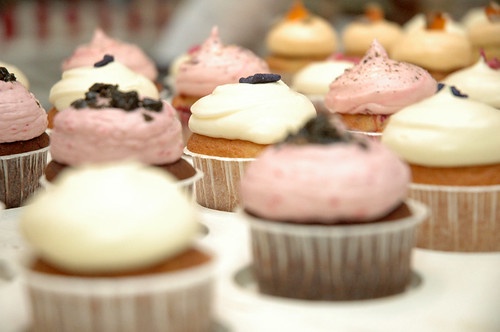 https://docs.google.com/presentation/d/1uI1eWNJZpfQGjulRp6QrOWk6PzcZjPYBkd5C3yo3mpA/edit?usp=sharing 
Quarantine has hit people very hard this past year. So while they were being asked to stay in their home they came up with recipes to make the time pass and to bring other joy. 
One teacher's therapy over quarantine was baking for their fellow teacher. Over time the teacher discovered the tasty treats were made by Ms. Gilihan.
  "The most therapeutic recipe would have to be the Outrageous Brownies because they use an entire pound of butter and over a pound of melted chocolate. Yeah, you read that right. There is something extremely satisfying about mixing all those calories into a square of true chocolate perfection." said Ms. Gilihan.
 Ms. Gilihan also added about how coming in a close second was her raspberry thumbprint cookies.
 She stated, "They use more butter – of course –  but they also involve punching, I mean gently poking a hole in the center of the dough for the raspberry jam."
Shay Cunningham, a sophomore at Ripon High stated "My favorite thing to bak would probably have to be cupcakes because they are really fun to make." She also stated, "My most popular recipe would have to be my sugar cookies."
Krista Kohl, owner of the Squares Bake Shop in Ripon states "I baked the Lemon Square the most. It took me about 6 trials and variations to get to the one that we are using for Squares."
 Most of Krista's were passed down from my Grandma DeBie, to see what would work as Squares. 
She also stated "The two Dessert Squares that seem to be everyone's favorites are the Almond Square and the Salted Caramel Square. I think the Almond Square reminds a lot of people of something their grandma or mom made. The Salted Caramel Square is sugar-free, Keto, gluten-free, and despite all that, it tastes amazing, which is why I think people reorder that one quite often."
SmallCakes, a cupcake bakery in Ripon stated, "My favorite recipes are rainbow donut, Ube de Leche, and banana cream pie which was also the most popular."
Some people baked for therapy some people baked for fun. But they all came out as tasty treats in the end.                                                                                

Loading ...