Girls Volleyball Covid Edition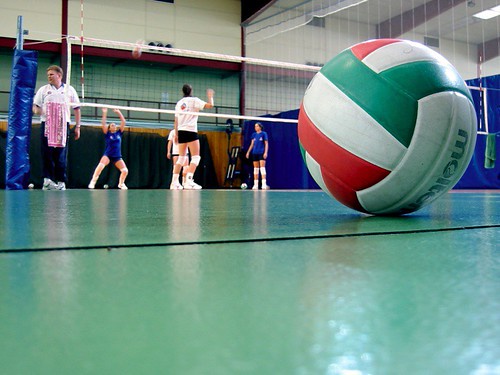 Did you know that COVID would have such an impact on sports this season? I don't think anyone expected what has actually happened this season. One sport that has experienced these struggles has been Girl's Volleyball.
"I was never really sure what my expectations were for this season but I honestly didn't think we were going to be able to play." said senior Claire DeKruyf 
Even though there have been many challenges this season, at least we were given the chance to play. Ripon started in person school way before many of the surrounding schools did. Because of the ways they were able to come up with to keep our school open, they were also able to start sports back up. The volleyball team has been so ecstatic to get their season started,however, it has hit a few obstacles. 
"We kept starting practices and then being shut down and that was really frustrating. Finding out that the first games were canceled was really disappointing but I'm still hopeful for the rest of the season and excited for the upcoming games." said Dekruyf
While seniors are excited to have some kind of a season, it's hard when not knowing what to expect. Even though seniors struggle deeply it's just as hard for incoming athletes. 
" Everyone wanted to play multiple sports going into the school year, but the pandemic changed that because all the sports started to happen at the same time."said Kaliee Inderbitzen.
As incoming Athletes may have planned to play many sports throughout this year, it was difficult as they had to decide which ones mattered most. Freshman year is a lot of trial and error including what sports you decided to try out.
" I did not realize how hard it would be to get all the games and practices under control, and how many times I would have to get tested to play. Even though we haven't played a game yet, I still enjoy practices and being with our team." Said freshman Kailee Inderbitzen.

Loading ...