Building the Ripon High Family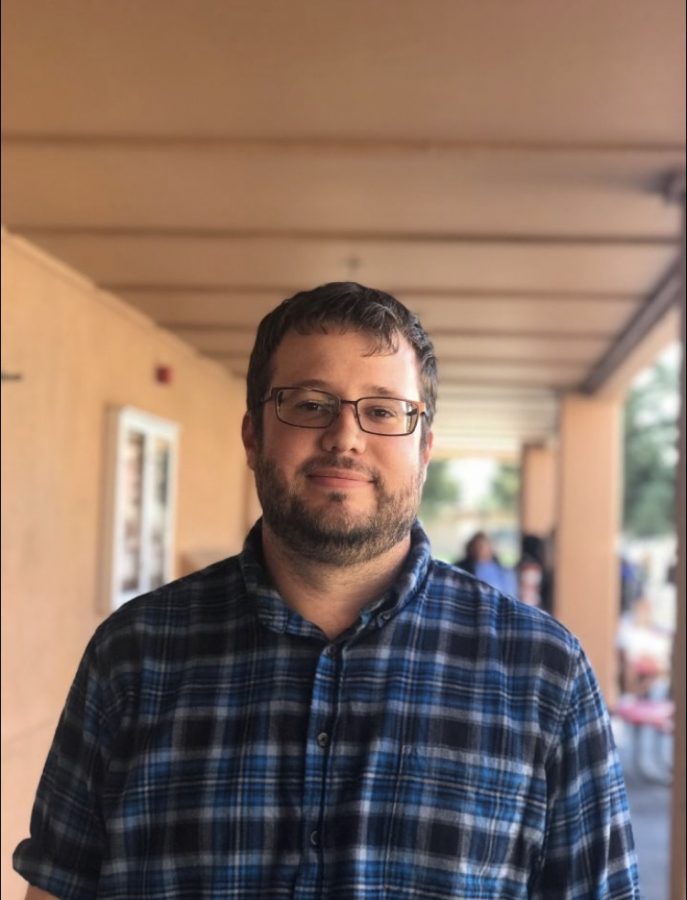 One of the newest faces at Ripon High is Christopher Brown. Brown teaches chemistry and biology to all grade levels. His favorite of the two subjects changes daily, depending on which one has the most interesting lab. He enjoys teaching high school because of their growing maturity and critical thinking skills.
"Being able to have those conversations and talk (about them) and look at real-life data in a complicated way that we can actually solve problems with, it's really powerful and it's a lot easier to get to, in high school." teacher Christopher Brown said.
Brown attended the University of the Pacific and his educational background includes a  masters and two bachelor degrees; one in environmental science and another in music.
"
Everyone talks about Ripon High feeling like a family and it totally does…"
— Mr. Brown said
In his spare moments away from Ripon High, Brown spends time making improvements on his home and helping his wife with their two-year-old son. So far his experience interacting with staff and students has been incredible.
 "Everyone talks about Ripon High feeling like a family and it totally does … all of the students and the staff are just super welcoming, you know we have four of us, new teachers, here and I've definitely felt like a new teacher, but I felt like a very welcomed and supported teacher by staff and students," Brown said.
Although he hasn't made a decision yet, Brown shows interest in advising a club or even coaching a sport. For now, his main goal is to help his students and work on getting more comfortable with a small town environment. 
"I'm not exactly sure what need I'm going to fill, but I mean it's a school, there's always something you can do," Brown said.