The Effect of the California Wildfires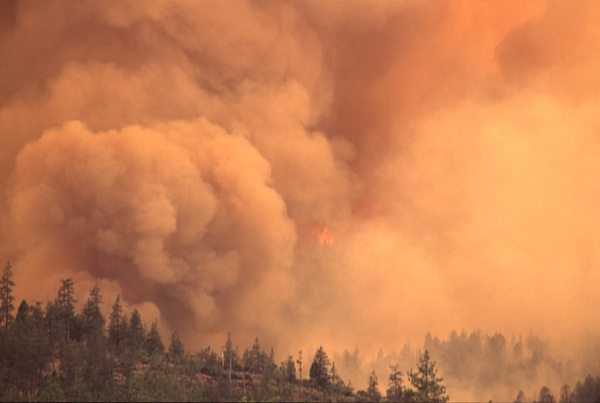 These fires have been very devastating to California and have greatly affected us. Nearly 4,100 firefighters continue to battle 22 wildfires in California. Some firefighters have suffered second-and

Loading ...

third-degree burns from battling the Silverado Fires near Irvine.  The fires have also burned almost 4 million acres of land, 10, 488 houses, and almost 90,000 people have been evacuated from their homes. 

Kailyn Espinola, a Freshman at Ripon High participates in soccer, running, and horseback riding. She stated, "The fires affected me a lot because soccer got canceled and rescheduled for about two weeks and as for my horse, I gave him a week off because it affects them like humans." Kaitlyn also struggles with asthma, she stated "The fires made my chest really heavy and had to take my inhaler 2x a day."

Kylee Fuller, a Freshman at Ripon High, is the daughter of the firefighter Jason Fullmer. Kylee stated "My dad has been working a lot of overtime because his station is very short-handed. His schedule has also changed a lot too. He used to have two days on and four days off, but now he might work four days and have two days off which puts a lot of stress on him." 

Courtnie Arnell, a nurse practitioner at Shasta Community Health Center (FQHC) stated "This affected my county because there was a fire called the Zogg fire that was close to Redding that burned 56,338 acres of land and killed four individuals. As a provider, this also affected me because many patients that came in for allergies and difficulty breathing." She also stated, "This also affected my work significantly because many fires can trigger asthma so we saw many patients that had an exacerbation of underlying asthma or allergies."

The California wildfires have been very deviating but continue to grow with this dry weather. Only 45% of the fires have been contained, but firefighters are still working hard to help that number grow higher.